It wasn't until five days after the holiday, that we were finally able to take some pictures of all of us (together) in our Easter attire. The kids were a little better this time around, but John was the true sport. I mean, just seconds from stepping foot in the door, after a long day of hard work, he was told to change instantaneously into a suit, and head out back for a quicker than quick photo shoot (we only had a small window of opportunity before he had to be out the door again for Elder's Quorum visits). He agreed...and obeyed...and had a smile on his face the entire time. He is a true gem.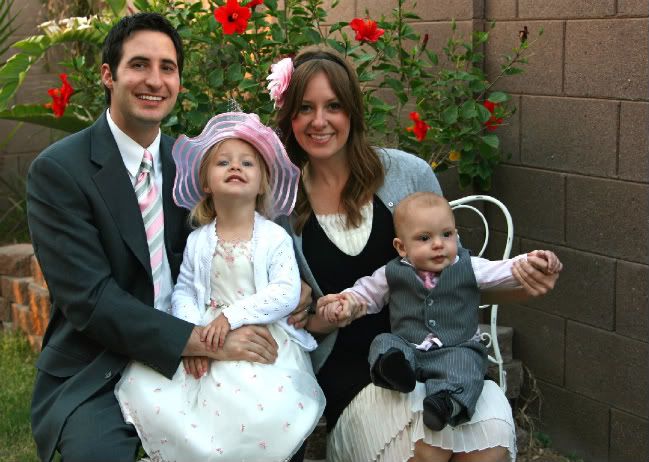 These pictures are far from ideal, but I wanted to post every single one of them, despite the many imperfections...just because each possesses something that the others lack...a certain quality which makes it unique, and different, and special...aside from the fact that they are all, essentially, one in the same.



I love this one because of the way Asher is looking up at me...his sweet little hand resting on my shoulder. It's like he's looking to me, his mother, for guidance and direction. I like to think of it as his own little way of letting me know - without the use of words (obviously)- that he needs me, and places his complete trust in me.



I love this picture because it epitomizes my little Asher right now...always reaching for something. Reaching, and grabbing...so intrigued by the simplest of things.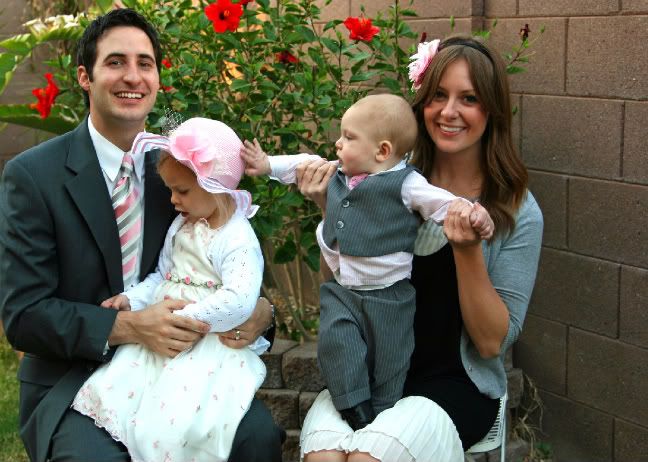 Our little peacemaker. I love this picture because rather than striking back at her little brother for his incessant pestering, Ruby simply (and quite literally), turns her other cheek (and her back on him altogether).



I love this one just because it's the only one in which we're all looking at the camera. I laugh when I study Ruby's expression, and I melt when I see Asher's. I'm just so in love with these people...all three of them.

Here are a few of daddy with his boy. Once again, I couldn't resist posting them all, as each one carries something that just simply melts me...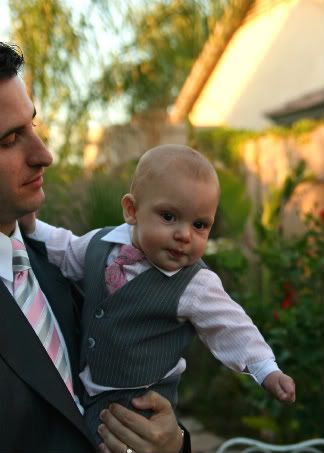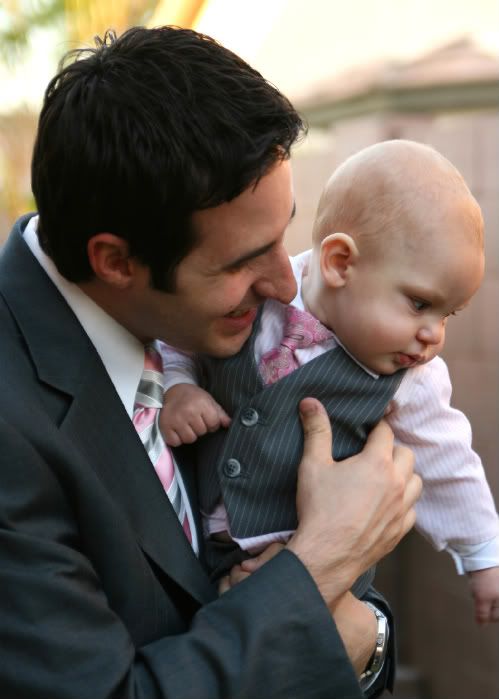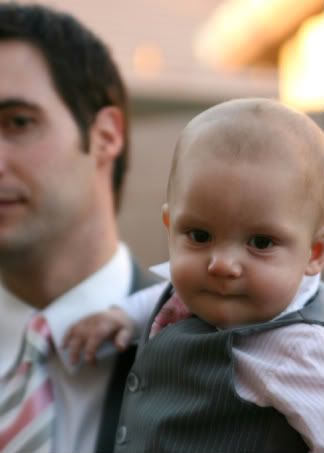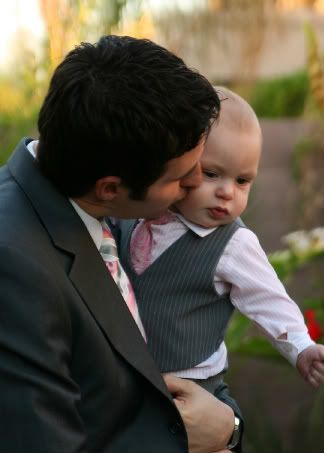 Final two (I promise)...