For play group last week, we all headed out to the train park in Scottsdale. It's one of Ruby's very favorite places to go. In fact, I had told her the day before that we would be going again...this time with all her friends from play group. She couldn't stop talking about it from that moment on. So for literally 24 hours, I heard everything there is to tell about the train park, and the carousel (which she calls the carriage), and how we were going to eat lunch, and get a new train whistle. Next time, I'll probably just tell her about our plans mere moments before we actually head out...that way, I'll only be privileged to hear all about it during the 30 minute car ride.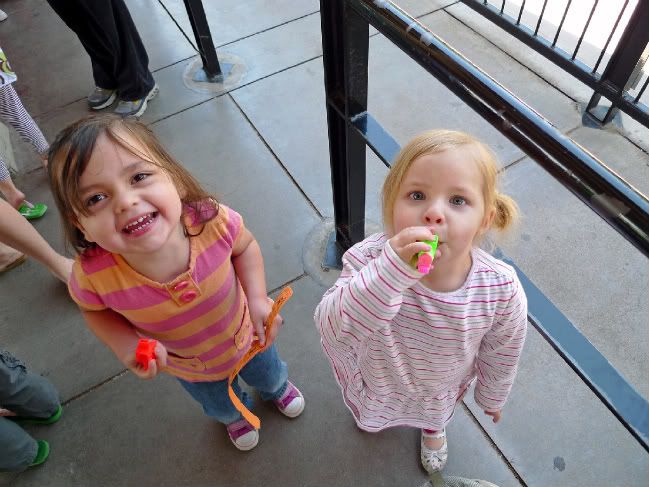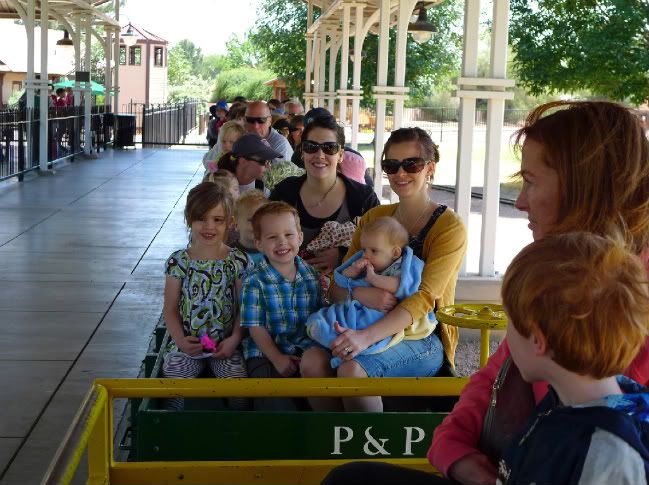 We had a great time, and spent several hours there, with all of our friends. I think that every single one of Ruby's expectations were met, as well as my own. We were even blessed with near perfect weather. 54 degrees is typical for a mid-winter's day here, not middle of spring, but the sun was shining, and it was beautiful. It blows my mind that now, just 5 days later, it's 103 degrees out...and probably way too hot for the train park. I'm glad we got in in when we did; because, if summer is here to stay, we probably won't be back till fall or winter.

Blistering hot Arizona summer...here we come!