It wasn't until we were actually out, and running our errands, that I noticed baby and I were dressed the same...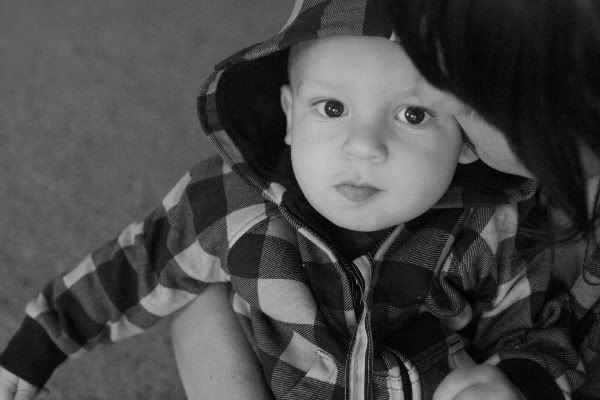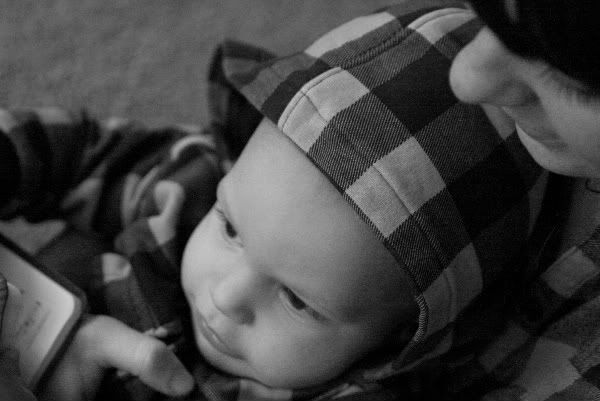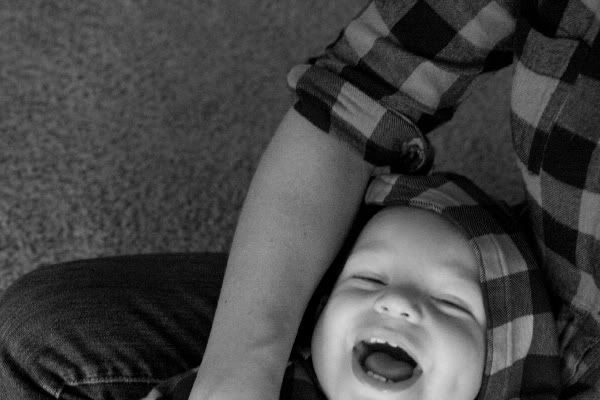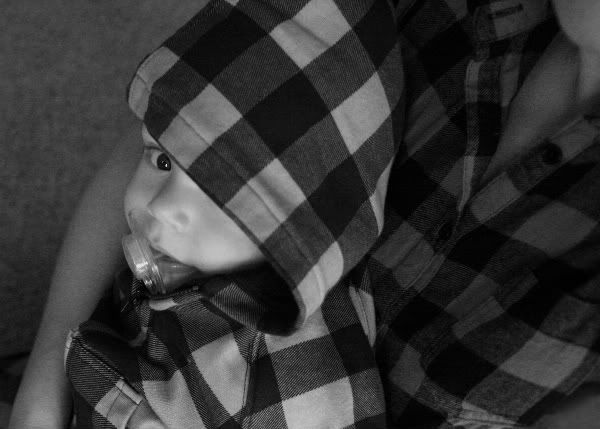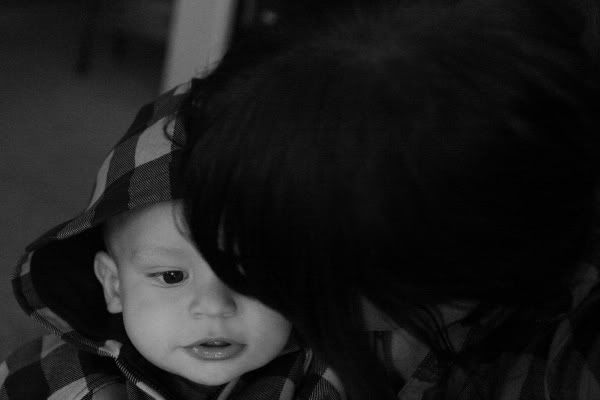 I am just amazed by the love I feel for this special little boy. For the longest time, starting even before he was born, I had been so consumed with trying to get pregnant, that I'm afraid I didn't allow myself to completely enjoy my circumstances, my blessings, and my life the way that I should have. Most recently though, I have taken a step back. Something miraculous has happened. A peace has entered my heart and soul...something that I haven't felt for some time now. I have begun to finally understand and embrace my weakness...my own nothingness. My life is in the hands of an All-Knowing, All-Powerful, Supreme Being, even God our Father. I know that He is mindful of little, insignificant me. His plan is perfect, His Love is unsurpassed, and His timing is impeccable. It's a beautiful blessing to be able to receive direction from him, and to then to be able to fully and completely submit my will to His. It's liberating to know that all we have to do is our small and simple part...and He will
always
take care of the rest. My heart no longer aches over my empty womb...rather, I feel liberated. I can honestly say, that I am finally at peace with my situation. I am in no hurry. My babies are still babies. And I love that I am now able to fully and completely love and enjoy this time with them...this time that will pass all too quickly...this time that will one day, be nothing more than a distant memory.