and I'm a good, good dancer.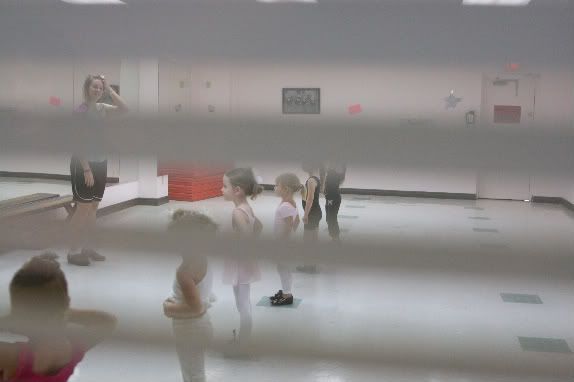 Ruby had her very first dance lesson today. She and I have been anticipating this day for quite sometime now. I have always loved to dance, and although I've never been that great at it, dance has always been one of my greatest passions. I can tell (and could from pretty early on) that Ruby possess that same flair for music and rhythm...and is pretty good at expressing herself through movement and motion. I know, she's only 3, she's no superstar; but I can tell that there's something there...the potential to be great. My every hope and expectation was far surpassed as I peered through the large window, and caught glimpse of my little princess, who was totally and completely in her element. I watched her tap, and point, and gracefully move her arms in huge dramatic circling motions. She was beaming...and so was I, and it showed, because I literally could not take my eyes off of my sweetheart for an entire hour. I watched with pride as she followed instruction given by her teachers, and I could tell she was fascinated, and inspired by them. When class was over, she was eager to inform me that "Miss Jennifer was so nice...and she didn't even bite!" I noticed that Miss Jennifer had given all the little dancers a stamp; but before I could get close enough to read the bold "Let's Dance!" that marked her chubby left hand, Ruby was quick to inform me that it read "Hi, my name is Ruby, and I'm a good, good dancer!"

"Of course that's what it says" I agreed, "Because - yes, my sweet - you are a good, good dancer".