was probably more fun than holy, for us.


Ruby had a great time dyeing eggs. I doubt she recalls her experience coloring eggs when she was 10 months old; and last year, we didn't have the opportunity, seeing how she had just come home from the hospital. So it was like she was doting upon the enchantment for the very first time. I loved to see how animated she was, dropping the eggs down into the little cups, and then reaching her hands in the water...grabbing one, and dropping it into a different colored cup of dye. We ended up with some very interesting colors of eggs (and more cracked than whole), when all was said and done.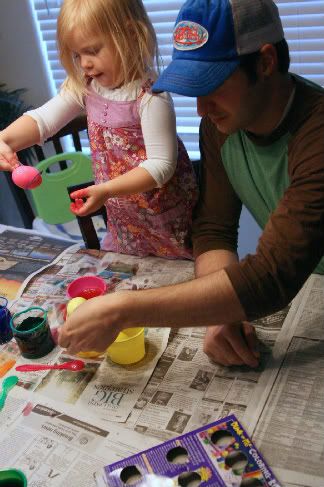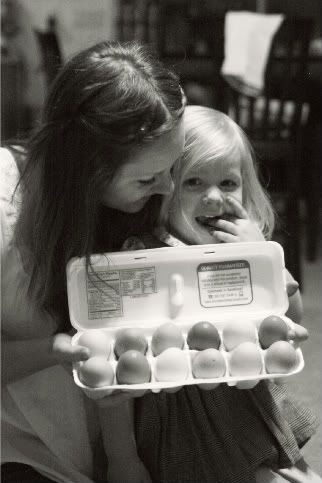 The kids LOVED getting their Easter package in the mail from grammy and grandpa. As you can see, Asher was thoroughly entertained for quite some time by his purple bunny that came inside a giant yellow plastic egg. I was quite surprised that he was able to open the egg himself to get to his stuffed bunny...actually, maybe he was a bit more intrigued with the egg rather than it's contents.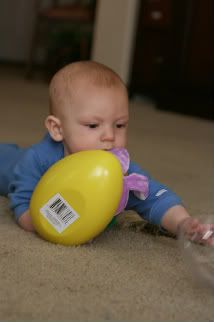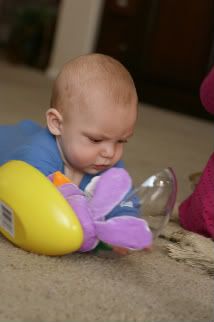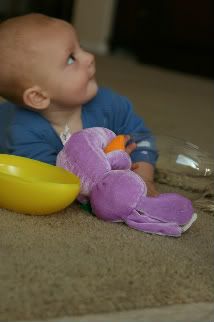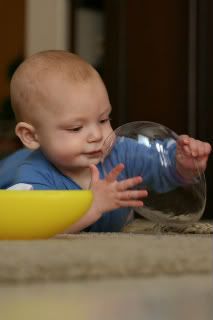 Oh yeah, and we also made these little easter cake pops to give away, thanks to
Bakerella
for the darling idea...