We had been planning this probably since last halloween; and literally this is all Ruby has talked about for the past two months. We were able to get her really excited about her costume by telling her that it was a very special tin man cinderella outfit. That totally did the trick, and everywhere we go, she tells everyone we meet that, "Ruby is gonna be tin man, and Asher's gonna be lion...rrroaaar, and momma's gonna be dorofy, and daddy's gonna be scarecrow." And even still, in her daily prayers, she makes sure to tell Heavenly Father what we are all going to be. I wonder if she realizes that the fun is all over...

well, at least for another 360 some odd days.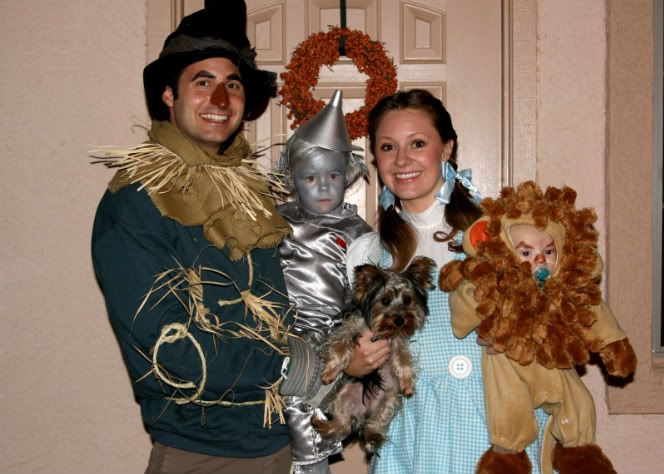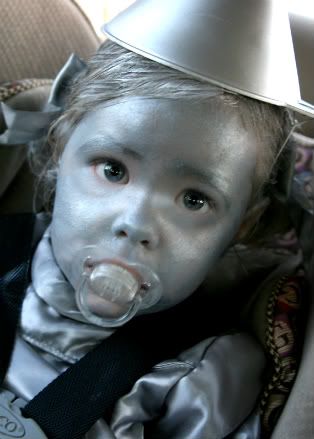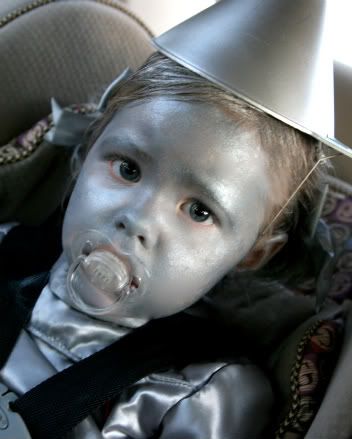 I told Ruby that she was going to be the prettiest Tin Man Princess the world had ever seen...and she was.



My handsome Scarecrow.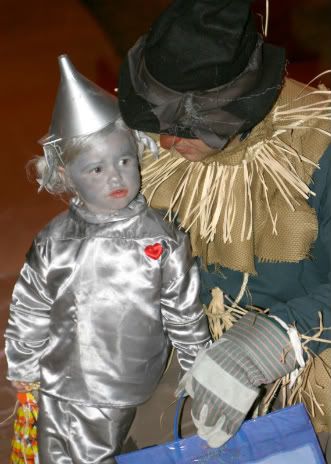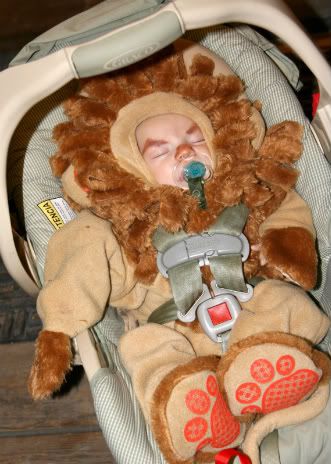 By the end of the night, we had a grumpy tin man and a really tired lion on our hands.



Our cute niece, Allison, popped in this picture with us...she was the sassiest little witch ever.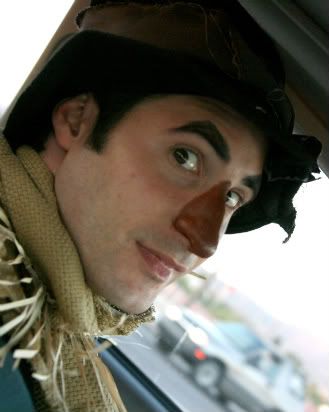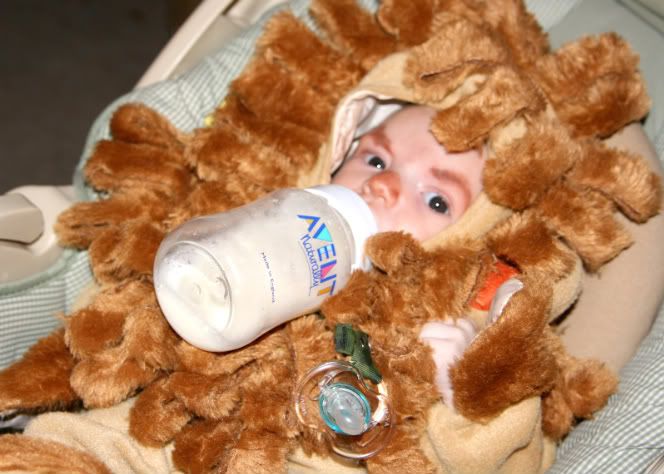 I couldn't believe how happy our little lion was. Everyone kept telling me that he was probably burning up in that costume (because here it still gets up in the 90's every day). Believe me, if he was burning up, he would have made it known. He was actually perfectly content and happy all night long! We were loving it.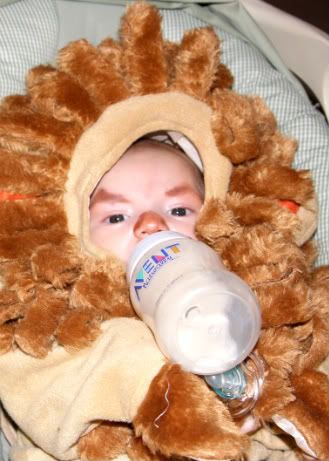 Any guesses as to why I was so captivated by these...?