Well it looks like it's that time of year. We've closed the door to the lazy, carefree days of summer, and opened a window of structured chaos...which is sounding really funny since my oldest is only 4. I want to keep her really busy though...because to me, busy equals no time for laziness. I want to instill good habits while she is young, and hopefully she will chose to be involved and stay busy throughout her life. So far it looks like we'll be adding something new each week. School started two weeks ago. Dance started last week. And today was the first day of her "that's entertainment" musical theater class. Next week I have her joining a synchronized swimming team...ha, just kidding about that. I think we'll settle with just dance and the music class for now and see how she does.
Brooke called me at the beginning on the summer to see if we wanted to sign Ruby up for a summer workshop of singing and dancing. It was two weeks of intense practicing, in the which the kids learned about 10 songs (word for word), as well as the coordinating dance moves. At the end of the two weeks, they put on a fun performance for all the parents. Ruby had a blast. Each day of practice was dedicated to a different theme. The kids were encouraged to participate by dressing up in accordance with the assigned theme. We really got into the theme days at our house...

Happy Days - dress for the 50's

Peace and Love - or "hippy day"
Tacky Day - silly, mismatched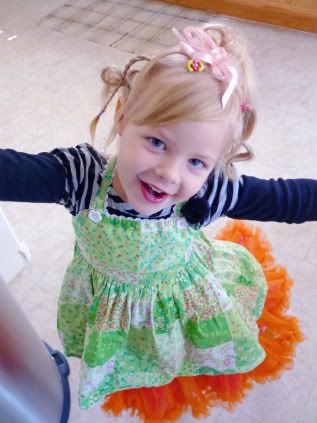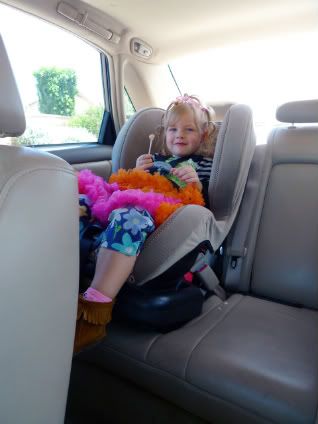 Safari Day - wild and crazy jungle attire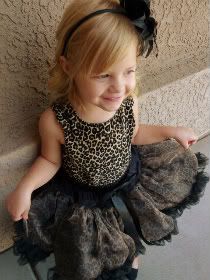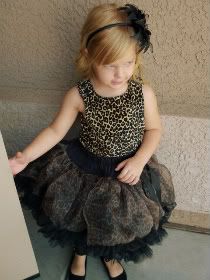 Rock Star Day - dress like the rock stars you are!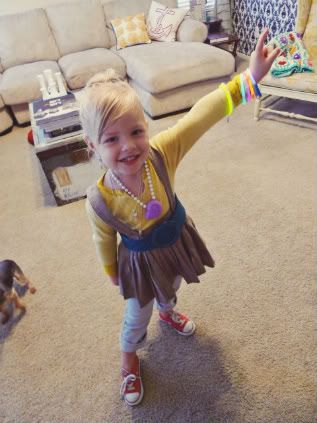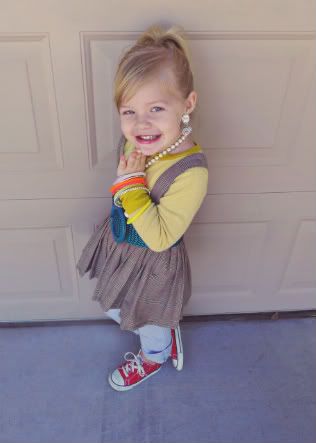 Performance Day!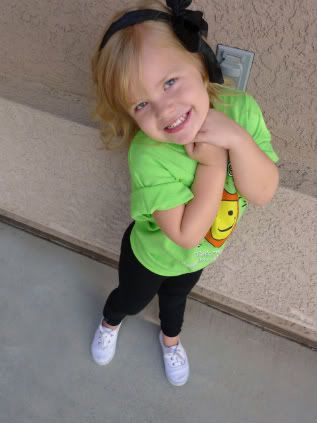 This is just one of their many acts. Ruby and her cousin, Bennett, were a little shy during the performance...but I thought they were adorable together in this little number. They are on the front row, far left.
I'm so excited that Ruby will be involved in this little show choir full-time. She had such a great time this summer, and is still singing and dancing to the songs she learned. I hope that this will help her develop a love and appreciation for music...which I have no doubt, will bless and enrich her life.