We have been doing a lot of this lately...this, meaning family time.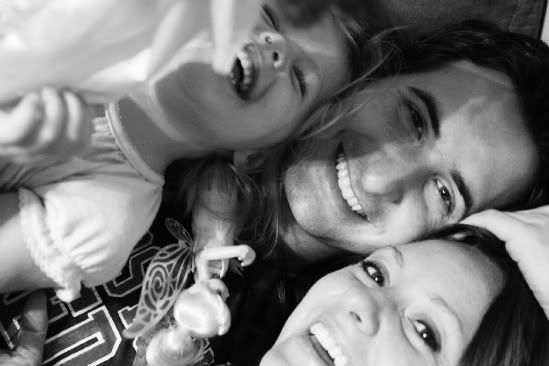 Rolling on the floor together, making up dances, playing Barbies...reading. Really a whole lot of nothing...but everything at the same time. I love the memories that we've created, and I love how it makes me feel like a better mother. However, because of my commitment to spending more time with the kids, my poor blog has felt neglected(better the blog than the kids, right?). I feel like so much has happened the past couple of months...some very important things, some very funny/cute things, fun things that we've done together...all of which I know will fade from my memory if I fail to document. I'm trying to figure out a way to catch up on my blog...without discounting/neglecting the things that are of utmost importance.

Help me out here, when do you all get your blogging done?