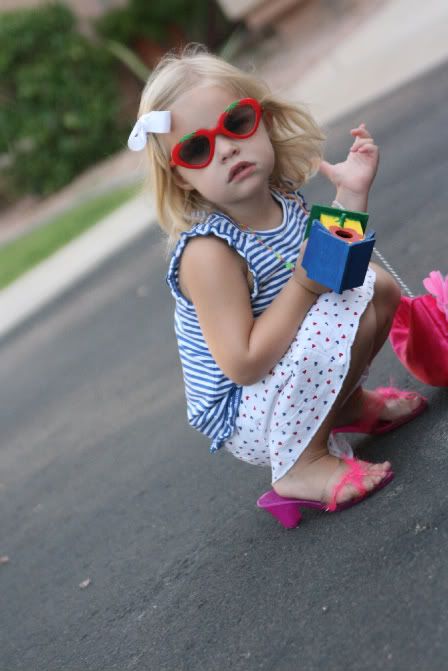 A couple of weeks ago I went to see
My Sister's Keeper
with two of my friends. We were (and I think I'm safe to speak for all three of us) a bunch of blubbering bawl babies throughout the ENTIRE movie. I had read the book, so I thought the movie would be a huge let down. It turned out to be pretty different in a lot of ways, but I enjoyed it almost more. Actually
enjoy
is the wrong word, because I cried consistently throughout, but I guess you could say that my eyes were opened. I learned so many important lessons, one of which was pretty obvious - that being the delicacy of human life. It's so precious and fragile. It's something we should never take for granted. It's something that could be taken from us, or from someone we love, in the blink of an eye. It's so short. I realized while watching this particular movie, that I need to make more of my life. That I need to stretch myself in so many ways. That I need to be better at expressing my love. That I need to be more grateful. Happier. That I need to better my relationships...especially with my husband and children. Not to say that we have bad relationships, but if one of them were taken from me in this very moment, I know I would live the rest of my life with some sort of regret. Regret because maybe I didn't spend as much time with them as I should have. Or regret because maybe I didn't tell them I loved them as often as I as thinking it. It seems that no matter what, some sort of
if only
, or
would have
, or
should have,
always creeps in. I decided that I don't want to live with those regrets. I carry a huge burden of regret that hasn't left me since the day my own mother passed away - almost 12 years ago. I wish I would have gone into her bedroom more when she was sick. For days and weeks that bed was her home, and many times she lay there all alone (my dad was with her most of the time, but he also had 7 children and an entire household to care for, oh, and a full time job). Why didn't I lay by her side more? Why didn't I take the opportunity, while she was coherent, to tell her that I loved her more than life itself? That I appreciated all the things she had done for me, and everything that she had sacrificed for my happiness? Why didn't I thank her for teaching me about the Savior, and for letting me borrow her testimony until I finally found my own? Why didn't I take advantage of those moments when it would have been just the two of us, mother and daughter, to promise her that I would live a good life so that I could see her again? I think It's because I hoped that she would beat the disease....that she would get better, and that those two months of hell, would someday be nothing more than an uncomfortable, and very distant memory.
When I got home from the movie, it was late, and the house was dark and quiet. I climbed into bed, and held my little Ruby (who has made our bed her own) as tight as I could without waking her. I lay there reflecting upon the deep messages I pulled from the movie, and ended up planning our entire tomorrow together. It was a day I shall not soon forget...
After reading scriptures and eating breakfast as a family, we got started on our first project together, which was to paint a beautiful landscape...
Haha...not sure it turned out so beautiful, but we put our hearts into it, and that's all that really matters, right?
Next up, we made a necklace from a little kit she got as a birthday gift from her cousin, Lincoln...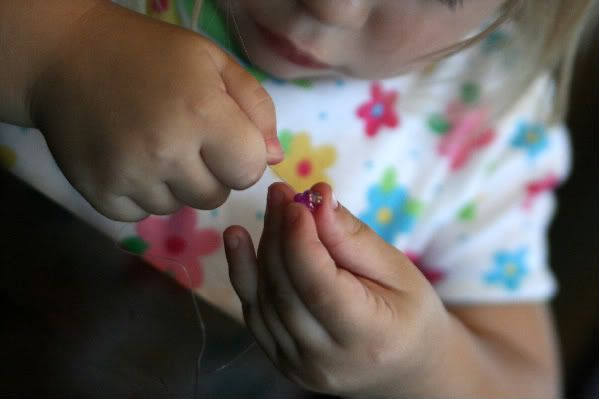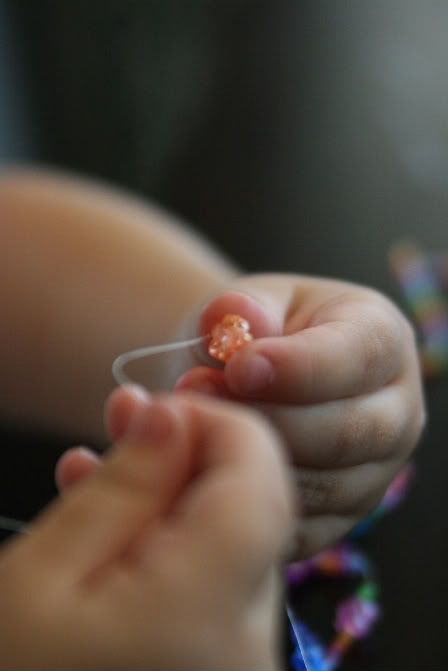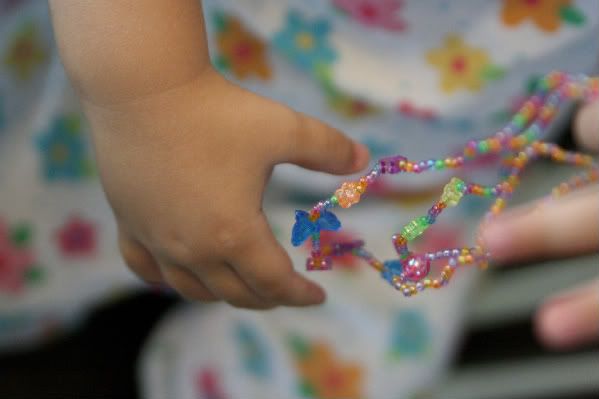 Then we put together and painted the birdhouse kit that she got as a party favor from little Em's
birthday
...
We even got on you tube and learned how to make an origami bird...
Finally, we got ourselves ready for the day, and went out on the town...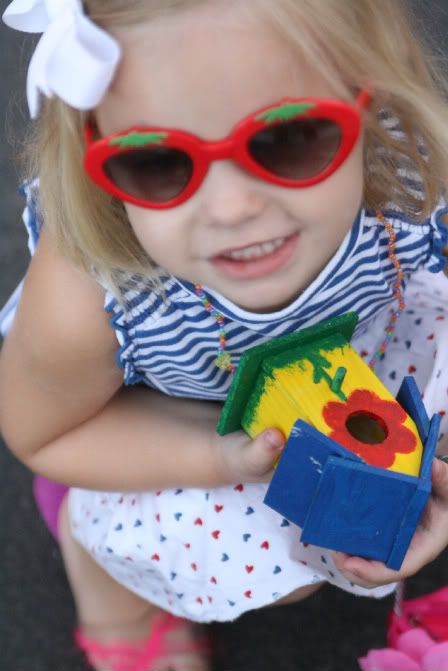 It was one of the sweetest, most well-spent days of my life.
So, after learning the hard way (the experience with my mom), and because of occasional stimuli (such as this movie), I've once again resolved to live each day as if it were my last; and to try and treat other's as if I might never see them again.
Now, let's see how long it lasts before I need another stark reminder.