Thanks to my very sweet, very thoughtful, husband - I had a fabulous 32nd birthday. It started out very early - I woke up at 4:45 am...(probably had something to do with the fact that I went to bed at 8:30 both Saturday and Sunday nights). Because I was awake, and couldn't go back to sleep, I decided to get up as do some things around the house. I hadn't been up more than 45 minutes, when I heard John's alarm go off. He had wanted to get up early to be able to wrap my presents and have them displayed before I woke up. I think he was a little disappointed to find that I was already up...and had been for a while. Since we were both up, and awake, he suggested that I go ahead and open my gifts. This hopefully explains why I look the way I do in these photos. You can tell from the bags under my eyes that I needed at least a couple more hours of sleep; but, despite my obvious deficit in beauty sleep (as evidenced in these photos), I was beyond ecstatic when I opened my gifts (also evidenced in these photos)...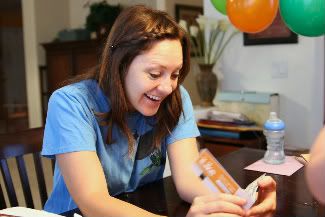 In the picture on the left, I'm opening my new collector edition of Victor Hugo's classic, Les Miserables. Easton Press publishes the most beautiful editions of some of the most renowned works of literature ever written. The books come bound in genuine premium leather, with 22kt gold accents along the spine. The pages are acid neutral and smyth-sewn, not glued. They are beautiful, and I was so happy to receive my very own unique edition of - in my opinion - a literary masterpiece, and one of the greatest stories ever written.
In the picture on the right, I've just discovered that John and I will be attending the U2 concert when they come to Phoenix in October! He also got me an expodisc (white balance filter) for my camera, which should hopefully aid in improving the overall coloring and skin tones of my photographs.

With all the birthday celebrating that's been going on in our home, Ruby is most definitely ready for her special day. In fact, everyday she asks the question, "Is today June 4th?"...soon enough, little miss.



John all tuckered out...at 8:30 AM. I think he was getting me back for falling asleep at 8:30 PM on his birthday...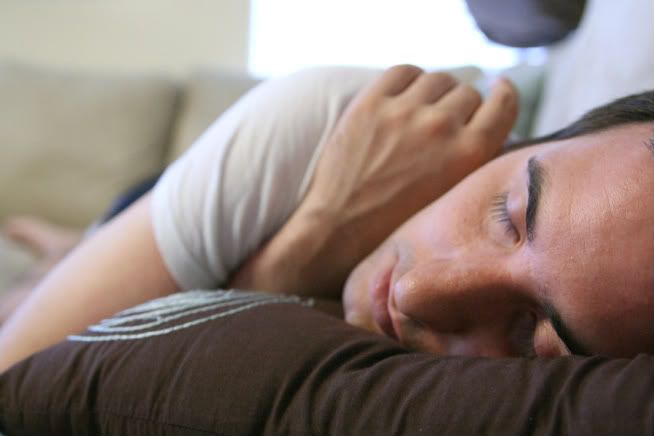 I also enjoyed a fun lunch with two of my sister's-in-law, and then a couple of hours at the pool with John and the kids...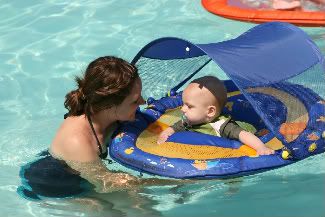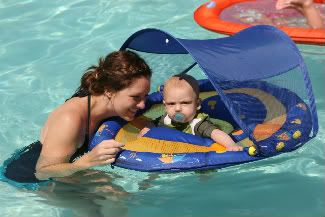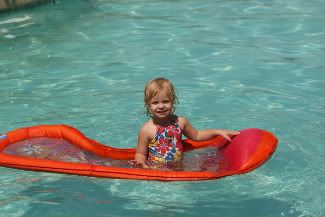 That night we got a babysitter and went out for dinner and a movie...




Our server at Outback paid us the best compliments...without even trying. She was going over the menu...you know - the specials, the drinks, etc. "I don't know if you guys are 21 or not," she said "but we have the most amazing specialty drinks..." (We explained to her that we don't drink, but would be interested in finding out what spirit free drinks they offered.) That was compliment #1...she wasn't even sure if we were 21 or not. So, moving on to compliment #2...rather than getting my traditional diet coke, and John his traditional water, we both ordered virgin pina coladas, and even got an appetizer - which again, we never really do. John jokingly made the statement to our server, "we're celebrating both our birthday's today, so we're going ALL out". And that's when she paid us the second compliment, or rather, the same compliment...for the second time. She said, "Oh, that's exciting! Are either of you turning 21?" Little did she know that I was ringing in my 22nd year...11 years ago. She died when we told her that John had just turned 30, and that today was my 32nd birthday. I told her that we both still felt 21, because that's all that really matters, right?