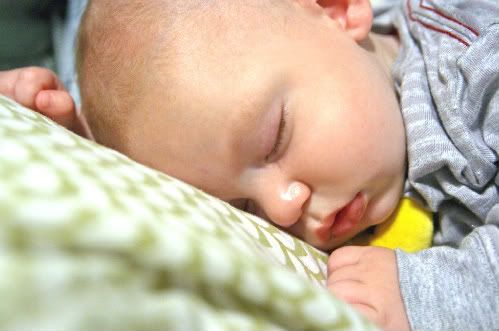 I'm not really sure how the mister moo nick name came about, but it did, and it stuck. Other names by which he is known...little mister, ash man, and tiny man, just to name a few. I am loving the stage he is in right now...his own little personality is beginning to surface; and I simply find myself infatuated with all his little quirks. Like how his feet and toes serve as the best possible form of self entertainment...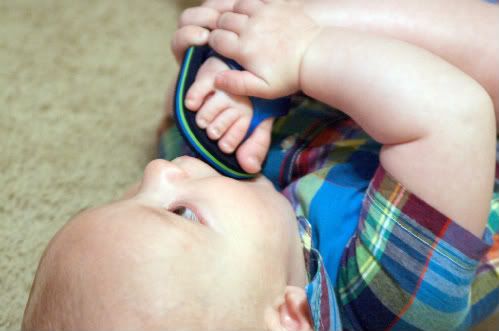 Or how whenever he gets tired, he crosses his feet...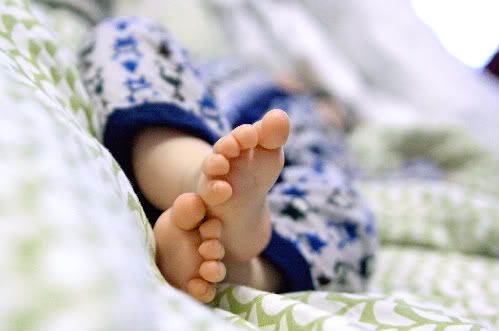 And oftentimes flips on his belly to sleep, while burring his face in his hands...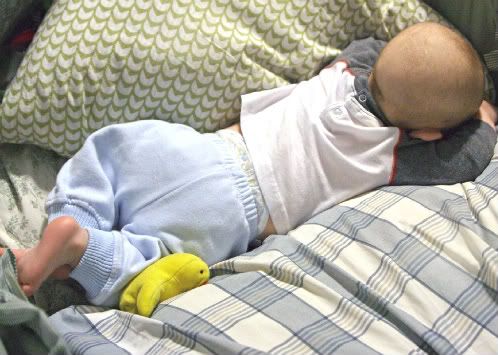 Sure do love my little mister moo.