John went out of town last week for a couple days. Within just moments of his departure, I began finding little yellow post-it notes, containing the words I love you, all over the house. It made me miss him even more, but it also made me realize what a treasure I fell upon when I found him.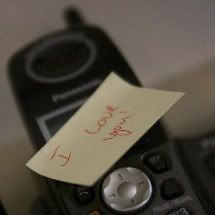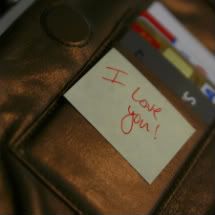 He left again just this morning, and even though this trip will be a really short one, he still felt it necessary to express his sentiments...only this time with the words I miss you.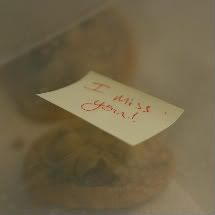 A true gem of a husband, indeed.