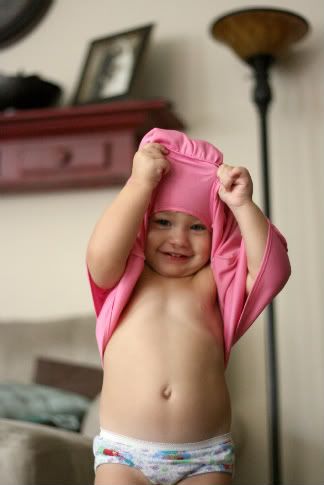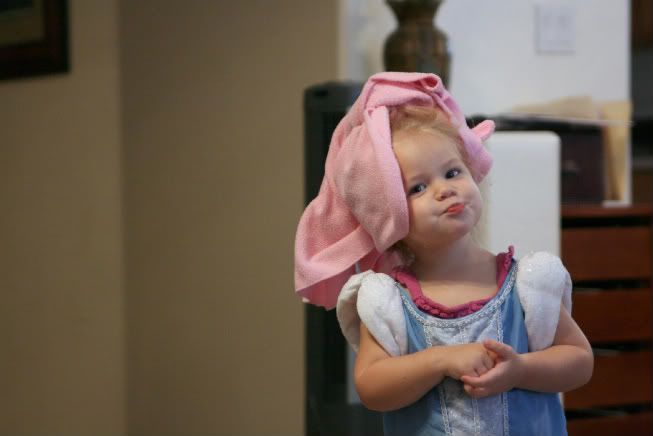 I have to laugh every time Ruby comes out of her room from trying to dress (or undress) herself...not just because she looks so funny, gets so frustrated, or thinks she's queen of the world, but also because she reminds me so much of myself when I was her age...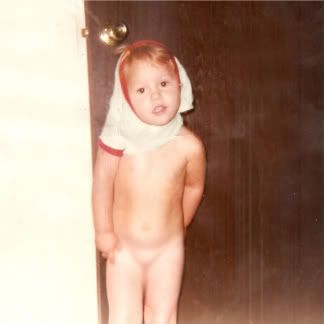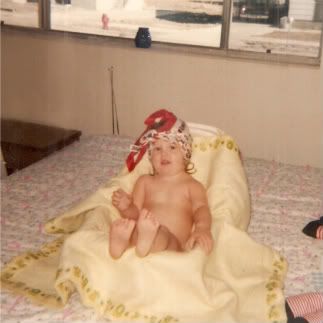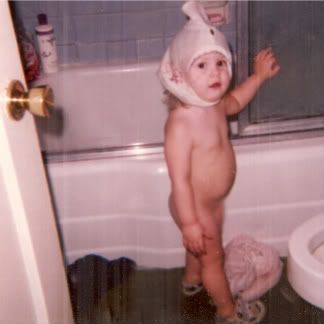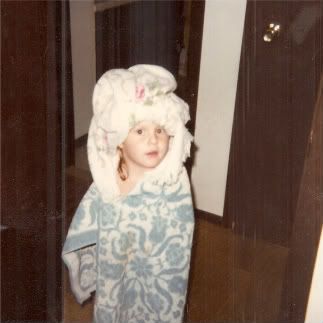 In fact, little miss Ruby also sees the resemblance. When I first showed her these photos, and asked her if she knew who that little girl was, she said "That's me, thats Ruby!".

At least she's a little more modest than I was..haha.