Our last day in Boston, we thought it would be fun to do a little photo shoot with the boys. We layered them up in matching striped onsies over long-sleeved white undershirts; and set them side by side on a blanket in front of a large window. We had hoped for a little more cooperation from the little guys, but I guess that's what we get for waiting until (literally) the very last minute.

What's funny about these pictures is how truly indicative they are of the boys' behavior throughout the week. One would be happy (mostly Cormac), and the other would be crying (mostly Asher)...and pretty soon, they were both raising the roof in simultaneous wails.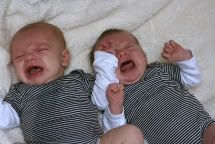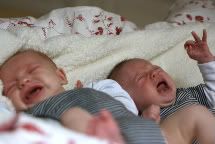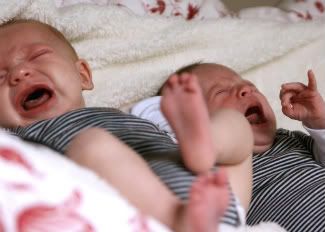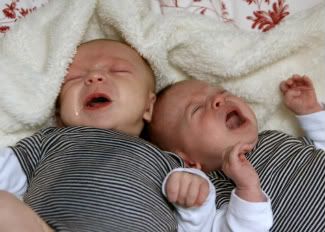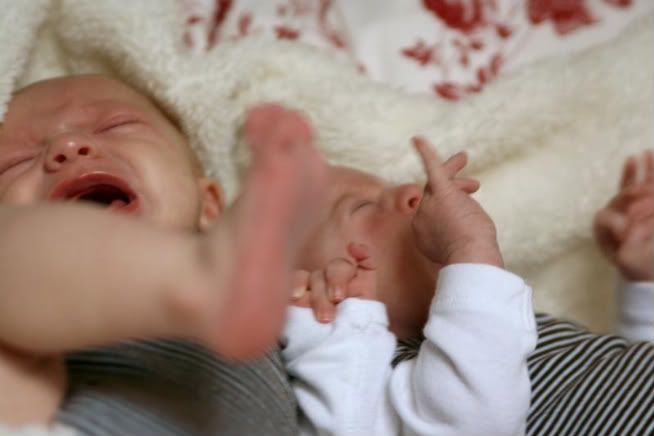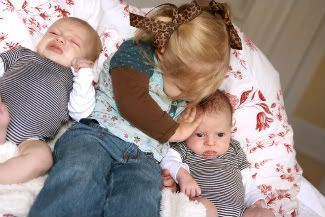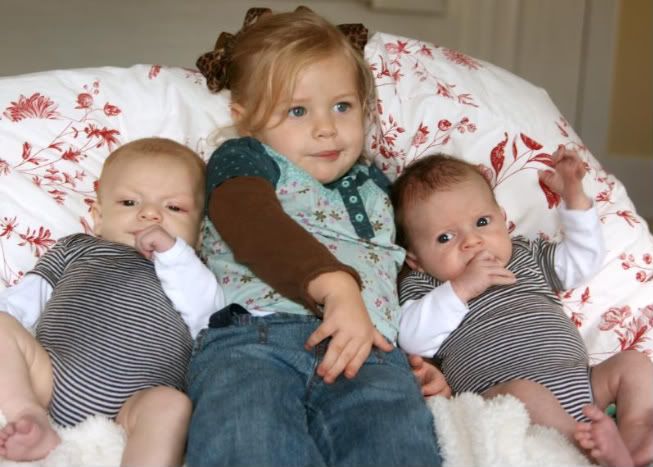 This last picture is probably the best, but notice how red and swollen Asher's left eye is from crying so hard. Wow, that was some ordeal. Twins would be so hard.